ITALIAN  JOURNAL  WOODPIGEON  RESEARCH  – IJWR
Journal on-line                 Our mission : Freedom and Citizen Science
Journal  free  of charges for Readers and Authors                              
PLEASE  BE  TOLERANT : automatic Translations could be imperfect
Official basic Language : ENGLISH 
PRESENTATION
The Italian Journal of Research on Colombaccio (I.J.W.R.) is an international journal dealing with problems of research, migration, census, biology, ecology, anatomy, physiology, conservation of woodpigeons species (Columba palumbus). The main fields of interest are original documents, review articles and discussions on research methods. Letters to the Editor, Information, progress reports, personal comments and short notes or news are also accepted. The texts are published on the responsibility of the author. Innovative and even controversial ideas are appreciated.
The Journal exclusively online, is free for readers and open for free to the authors, even if not dependent on academic institutions, according to the "citizens' science" policy.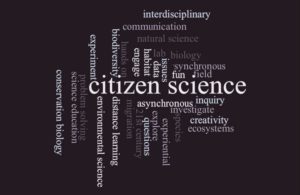 The official language is English. The papers proposed in Italian,French,Spanish languages  are accepted if supported by large summaries in English.The Journal is supported by automatic translation.
We  suggest to use Links ( texts – references ) to integrate the right  reading .
The Journal has been proposed  ( work in progress ) for the Directory of Open Access Journals – https://doaj.org/
IJWR will be as experimental for the first year 2018 : suggestions will be welcome .
The proposed contributes must be sent by email ( Word and/or pdf )  to the publisher (read and accept the instructions)  : EMAIL to  ecavinaster@gmail.com- CITATION : Authors,Title, IJWR 2018,vol.1.
The text should be structured as follows:
– abstract
– keyword
– Introduction
– Materials and methods
– Results
– Discussion
– Conclusion
– Summary (optional)
– Bibliographical References – Web References – (*)
– Email of a corresponding responsable Author ( mandatory )
EDITORIAL  BOARD                      
Honorary EDITOR
Przemyslaw  BUSSE (*) – Poland
(*) Birds Migration Research Foundation
Consultant EDITORS                                              
Alexander MISCHENKO -Russia
Iaanus ELTS – Estonia      
Elias GONTIKAS – Greece
John REID – Australia
Izabella RZAD – Poland
Silvio SPANO' – Italy
Jose Gregorio Hernandez BAENA – Spain
Pedro Moreno MORGADO -Spain
Vital SAKHVON – BelArus
 Djamel BENDJOUDI  -Algerie
Aitor BILBAO – Spain 
EDITOR in chief
Enrico CAVINA
ecavinaster@gmail.com
CO-EDITOR Assistant
Tommaso Lipparelli
lippa.ita98@gmail.com
Managers EDITORS  –Club Italiano del Colombaccio : Enrico CAVINA "Colombaccio Scientifico CIC" – Rinaldo  BUCCHI – Sauro Giannerini – Denis Bianchi –  Graziano Giovanetti – Vasco Feligetti -Luca Bececco
ecavinaster@gmail.com  – check also CONTACTS
journal@ilcolombaccio.it